Mit D4: Dark Dreams Don't Die bringt Director Swery ein überdrehtes, aber extrem spannendes Adventure exklusiv auf Xbox One.
»
D4: Dark Dreams Don't Die
Erstmals bringt EA Sports die NHL-Reihe auch auf die neuen Systeme PlayStation 4 und Xbox One. Doch irgendwie ist da was schiefgelaufen.
»
NHL 15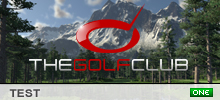 Golf ist auf den neuen Konsolen noch recht rar. Doch mit The Golf Club zieht endlich ein ID@Xbox-Titel auf die Xbox One.
»
The Golf Club
Das aktuellste Spiel der Tales-Reihe erzählt eine großartige Geschichte, ist aber leider alles andere als ein perfektes Rollenspiel.
»
Tales of Xillia 2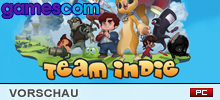 Team Indie protzt mit kniffligen Puzzles, packenden Sprungsequenzen und prominenten Charakteren. Wir haben den Entwickler besucht.
»
Team Indie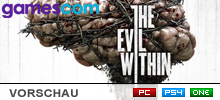 Shinji Mikami verbreitet im Oktober neuen Horror vor dem heimischen Fernseher. GameRadio hat den Grusel-Hit auf der gamescom angespielt.
»
The Evil Within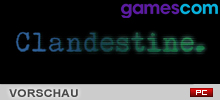 Ein dänisches Indie-Spiel, das zu den Tugenden der klassischen Agentenfilme zurückkehrt? Das haben wir uns auf der gamescom angesehen.
»
Clandestine
Master Chief erlebt ein großes Revival. GameRadio schaut sich an, was alles in der kommenden Halo-Collection enthalten ist.
»
Halo: The Master Chief Collection