Master Chief erlebt ein großes Revival. GameRadio schaut sich an, was alles in der kommenden Halo-Collection enthalten ist.
»
Halo: The Master Chief Collection
Nach dem Ausverkauf bei THQ hat sich EA Sports die UFC-Lizenz gesichert. Warum sich der schwere Einstieg lohnt, lest ihr im Test.
»
EA Sports UFC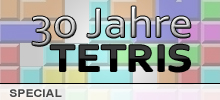 30 Jahre Tetris sind ein Grund zum Feiern! Wir werfen einen Blick zurück auf die Geschichte des Klassikers und seine Auswirkungen.
»
30 Jahre Tetris
Die E3 ist gelaufen, die Hersteller haben ihre Spiele präsentiert. Zeit, ein Fazit zu ziehen - was hat uns heiß gemacht und was kalt gelassen?
»
E3 2014 - Das Fazit unserer Redakteure
Spiele, die als Early Access angeboten werden, feiern immer größere Erfolge. GameRadio hinterleuchtet das Crowdfunding-Konzept.
»
Crowdfunding über Early Access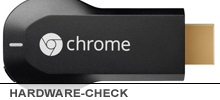 Mit 35€ ruft Google einen echten Kampfpreis für seinen Chromecast aus. Was die Hardware kann und was nicht, erfahrt ihr in unserem Bericht.
»
Chromecast
Der fünfte Teil der Tropico-Serie wartet mit einigen interessanten Neuerungen auf. Wir haben für euch den Diktator gespielt.
»
Tropico 5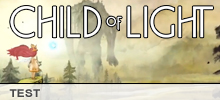 Ubisoft macht einen auf Indie und liefert uns mit Child of Light ein wunderschönes Rollenspiel ab. Kann der Inhalt auch überzeugen?
»
Child of Light