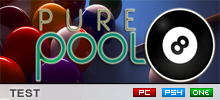 VooFoo Studios bringen den Kneipensport auf den heimischen Bildschirm. Wir verraten, warum sich der Download trotz einiger Mängel lohnt.
»
Pure Pool
Wir werfen einen Blick zurück auf das Jahr 2014 und verraten euch, was uns begeistern konnte und was 2015 unbedingt anders laufen muss.
»
Unser Videospiel-Jahr 2014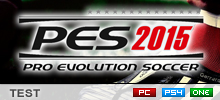 Warum PES 2015 den bisherigen Spitzenreiter FIFA locker vom Thron schubst erfahrt ihr bei uns im Fußball-Duell!
»
Pro Evolution Soccer 2015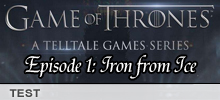 Winter is coming! Das bedeutet, dass Telltale mit Game of Thrones ein neues Adventure veröffentlicht. Was taugt die Videospiel-Umsetzung?
»
Game of Thrones - Episode 1: Iron from Ice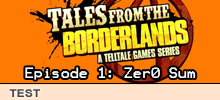 Funktioniert Borderlands als Adventure? Wie viel Humor besitzt Telltale Games? Das alles und noch mehr erfahrt ihr in unserem Test.
»
Tales from the Borderlands - Episode 1: Zer0 Sum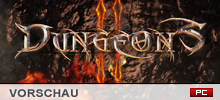 Realmforge Studios wollen in Dungeons 2 vor allem mit Humor und Strategie-Elementen punkten. Unser Ersteindruck von der gamescom.
»
Dungeons 2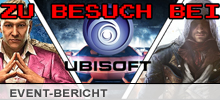 Wir konnten The Crew, Far Cry 4 und Assassin's Creed Unity bei Ubisoft anspielen. Unsere Eindrücke könnt ihr hier nachlesen.
»
GameRadio bei Ubisoft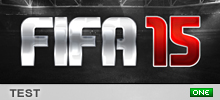 Kann EA Sports mit FIFA 15 erneut überzeugen oder schießt die Fußballsimulation diesmal ein Eigentor?
»
FIFA 15