Nintendo will bei Youtube an den Let's Plays zu ihren Spielen finanziell beteiligt werden. Unsere Redakteure haben sich ihre Gedanken dazu gemacht.
»
GR-Meinung, Folge 5: Nintendo und die Let's Plays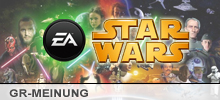 Disney übernimmt das Star Wars-Universum und EA bekommt die Lizenz für die Versoftungen um die Sternenkriege. Eine Erschütterung der Macht?
»
GR-Meinung, Folge 4: Star Wars bei EA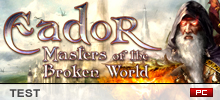 Hardcore-Stategen aufgepasst: Dieses Spiel ist für euch! Ihr werdet Eador lieben, ihr werdet Eador hassen. Warum? Lest unseren Test.
»
Eador: Masters Of The Broken World
Es ist niemals zu früh und selten zu spät. Daher solltet auch ihr euch unseren Test zum Spiel nicht entgehen lassen.
»
PlayStation All-Stars Battle Royale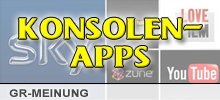 Immer mehr werden Konsolen zu Multimedia-Alleskönnern. Doch werden wir auch zu Allesnutzern, oder lässt uns diese Funktionsvielfalt kalt?
»
GR-Meinung, Folge 3: Konsolen-Apps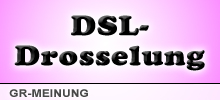 Diesmal nehmen sich unsere Redakteure die DSL-Drosselung der Telekom vor und verweisen auf gewaltige Probleme der digitalen Zukunft.
»
GR-Meinung, Folge 2: DSL-Drosselung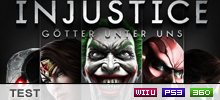 Die Macher von Mortal Kombat sind zurück mit einem Prügler aus dem DC-Universum. Ob sich der Ausflug nach Metropolis lohnt, zeigt unser Test.
»
Injustice: Götter unter uns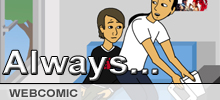 In unserem Webcomic dreht sich diesmal alles um das Thema unserer aktuellen Diskussion rund um Always Online.
»
GameWave #21