Der Meisterdieb Garrett ist zurück. Warum der Reboot der Thief-Reihe nicht ganz geglückt ist, lest ihr im Test.
»
Thief
Mal wieder kann nur Link das Königreich Hyrule kennen. Wir verraten, was der Junge im grünen Wams dazu alles aufzubieten hat.
»
The Legend of Zelda: A Link Between Worlds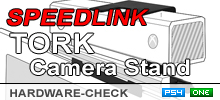 Wohin mit der Kinect-Kamera? Wenn ihr euch diese Frage auch schon gestellt habt, dann solltet ihr die TORK Camera Stand ins Auge fassen.
»
TORK Camera Stand
Auf der Suche nach interessanten Podcasts sind wir auf Nerdic Talking gestoßen - und haben deren Mario direkt zum Interview bestellt.
»
Im Interview: Nerdic Talking Podcast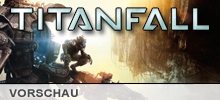 Können Call of Duty und Battlefield in Kürze einpacken? Die Shooter-Hoffnung heißt Titanfall und wir berichten euch aus der Beta.
»
Titanfall
Endlich konnten wir uns das Speedlink-Zubehör für ambitionierte PC-Spieler ganz genau ansehen. Im Test lest ihr von unseren Eindrücken.
»
Speedlink: Hands-On Gaming Zubehör
Genre-Debüt für Daedalic! Mit der DSA-Lizenz in der Hinterhand wagt der deutsche Entwickler einen Ausflug in Rollenspiel-Gefilde.
»
Blackguards