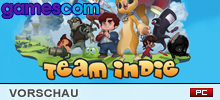 Team Indie protzt mit kniffligen Puzzles, packenden Sprungsequenzen und prominenten Charakteren. Wir haben den Entwickler besucht.
»
Team Indie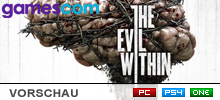 Shinji Mikami verbreitet im Oktober neuen Horror vor dem heimischen Fernseher. GameRadio hat den Grusel-Hit auf der gamescom angespielt.
»
The Evil Within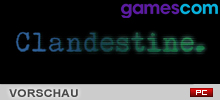 Ein dänisches Indie-Spiel, das zu den Tugenden der klassischen Agentenfilme zurückkehrt? Das haben wir uns auf der gamescom angesehen.
»
Clandestine
Master Chief erlebt ein großes Revival. GameRadio schaut sich an, was alles in der kommenden Halo-Collection enthalten ist.
»
Halo: The Master Chief Collection
Nach dem Ausverkauf bei THQ hat sich EA Sports die UFC-Lizenz gesichert. Warum sich der schwere Einstieg lohnt, lest ihr im Test.
»
EA Sports UFC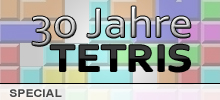 30 Jahre Tetris sind ein Grund zum Feiern! Wir werfen einen Blick zurück auf die Geschichte des Klassikers und seine Auswirkungen.
»
30 Jahre Tetris
Die E3 ist gelaufen, die Hersteller haben ihre Spiele präsentiert. Zeit, ein Fazit zu ziehen - was hat uns heiß gemacht und was kalt gelassen?
»
E3 2014 - Das Fazit unserer Redakteure