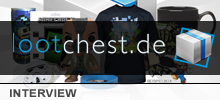 Lootchest-Gründer Nils Bartels stellt uns im Interview sein neues Projekt vor. Gimmick-Sammler sollten sich das nicht entgehen lassen.
»
Lootchest: Gadgets für Nerds
Aufgesprungen auf den Hype-Train: Wird der neueste Shooter von Jason West & Vince Zampella den Vorschusslorbeeren gerecht?
»
Titanfall
Batman hatte letztes Jahr den Handheld-Systemen einen Besuch abgestattet. Jetzt erscheint Blackgate als Deluxe Edition für Konsolen.
»
Batman: Arkham Origins Blackgate - Deluxe Edition
Der Hoffnungsträger für Sony. Der potentielle Systemseller. Doch auch die erste Spielspaß-Granate für uns Gamer?
»
inFAMOUS: Second Son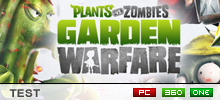 In Garden Warfare lässt PopCap die Pflanzen und Zombies endlich in einem Shooter direkt aufeinander treffen. Das hat uns überzeugen können!
»
Plants vs Zombies: Garden Warfare
Snake is back! GameRadio sagt euch, ob Ground Zeroes satt macht oder nur ein kleiner Snack für Zwischendurch ist.
»
Metal Gear Solid V: Ground Zeroes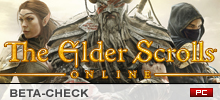 Ist das kommende Elder Scrolls Online vielleicht das nächste World of Warcraft oder eher das nächste Star Wars: The Old Republic?
»
The Elder Scrolls Online